«YLER'Tours Lda. is a 'Tour Operator' specialized in Touristic Services and Events focused on Portuguese Culture & Gastronomy.»
​The YLER'TOURS Company is an 'Tour Operator' specialized in the Organization and Promotion of Touristic Events focused on Portuguese Culture and Gastronomy. Our Touristic Events and Packs, ALWAYS count with the presence of a highly accredited Tourist Guide, as ALWAYS will include a tipical portuguese meal (lunch and / or dinner); the such 'Gastronomic Cultural Experience' that we intend in an innovative way to give to explore those who come to visit Portugal.

OUR PURPOSES,

We want that our tourism services to be 'financially inclusive', that is: We aim to make tourism in Portugal accessible to all wallets/pockets. We also 'have an eye for' that all of our clients enjoy their touristic experiences having them has a remarkable experience for their existential progress - yes, we believe that for our internal evolution we must also contemplate the beauty that surrounds us :)

MORE AND BETTER TOURISM WITH YLER'TOURS,

Touristic Trips

+

Tourist Guide

+

Museums, Fairs or Festivals

Entrees

+

Regional or Public Transportations Tickets

+

Meals at a Portuguese Typical Restaurants

=

Less time in 'waiting lines' or lost looking for the place to visit. Summing up, with us, you will have more time to experience and get to know Portugal; and even better: More and better tourism at the best market prices!

A YLER'TOURS LDA. é um Operador Turístico especializado na Organização e na Promoção, de Eventos e Viagens Turísticas centradas na Cultura & Gastronomia Portuguesas. Os nossos Eventos e Packs Turísticos contam SEMPRE com a presença de um Técnico de Informação Turística (Guia) altamente credenciado, assim como incluem SEMPRE as refeições (almoço e/ou jantar); a tal 'Experiência Cultural Gastronómica' que pretendemos de forma inovadora dar a explorar aos turistas que visitam Portugal.

OS NOSSOS PROPÓSITOS,

Pretendemos que os nossos serviços turísticos sejam 'financeiramente inclusivos', ou seja, temos o objectivo de tornar a oferta turística em Portugal acessível a todas as carteiras. Desejamos que com as nossas experiências turísticas, quem nos escolhe para conhecer Portugal, tenha uma experiência marcante para o seu progresso existencial, pois cremos que para se evoluir no interior também se deve contemplar o belo ao nosso redor :)

MAIS E MELHOR TURISMO COM A YLER'TOURS,

Viagem + Guia Turístico + Entradas em Museus, Feiras e Festivais + Transportes Turísticos Regionais + Refeições em Restaurantes Típicos = Menos tempo em filas de espera ou perdidos à procura do local que pretendem visitar. Ou seja, connosco os turistas terão mais tempo para experimentar e conhecer Portugal. E melhor ainda, mais e melhor turismo aos melhores preços de mercado!
Cultural & Gastronomical Experiences in Portugal
Tours | Transfers & Shuttles | 8 to 12 hs Van/Car Rent + Driver | Rent-a-Car | Lodge Reservations
We are Certified by: IAPMEI - Agency for Competitiveness and Innovation; a Portuguese Government Organism​
Powered by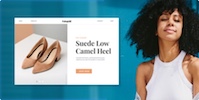 Crie o seu próprio site exclusivo com modelos personalizáveis.